Roland JU-06A EXT CLK IN Doesn't Trigger Arpeggiator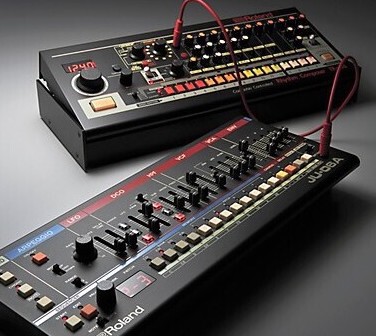 A major miss by Roland on the JU-06a Boutique - the external clock sync does not trigger held notes when the arpeggio function is enabled. This unfortunate, as it is a feature that exists in many (all?) other Boutique stynth models.
I wrote Roland about it, and here is their response. TLDR: Don't hold your breath expecting them to fix it.
Roland Product Support (Roland Corporation)
May 13, 2022, 5:21 PM PDT

Hello,

Thank you fr contacting Roland Support.

Unfortunately the JU-06A is not compatible with arpeggiating gate with the "EXT CLK IN" port. This is a much requested feature - Please understand that Roland has been actively engaged in research and development in diversified scientific & business areas for many years. While we value and appreciate feedback from users, our role in customer support is limited to inquiries regarding product operation only.

Thank you for your understanding, have a wonderful day!

Best Regards
Roland Customer Support
Workaround
There is a workaround, however. Enter your desired notes into the sequencer and hold down Edit, hit the 5 button and adjust the sequence length to the number of notes in your sequence. Hit start on the JU-06a and then start the Host clock sequence triggers.
Shortcomings
Limited to 16 notes.
no up/down pattern
no 2/3 octave range
While this workaround is not perfect, you might be able to stumble up some unique patterns in combination with different step order types.