I made a G4 iLamp from a iMac G4!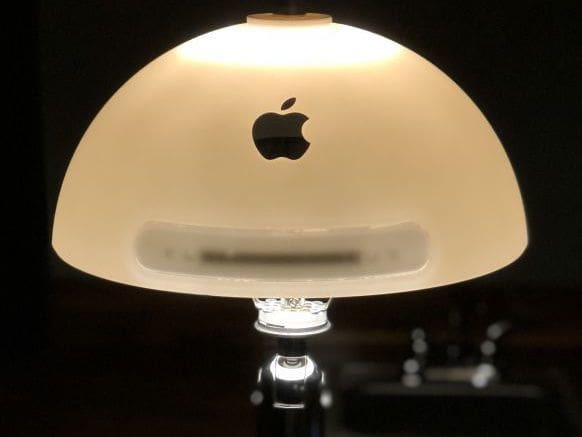 I was making it to sell, but I think I'll keep it. It's splendid.
I did remove the arm spring, but kept the action. The lamp can bend down and swivels 180 degrees!
This is the lamp kit I used: B&P Lamp Nickel Plated Finish Table Lamp Wiring Kit With 6 Inch Harp, Push-Thru Socket. Because I used a 6″ harp, I had to use a smaller A15 light bulb. Its LED because I want to keep the 3D printed parts away from heat.
Let me know if you have questions, I'm happy to share the details of the process if anyone is interested.